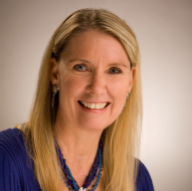 About BRAS
When Linda Bamber's mother and sister were diagnosed with breast cancer six months apart, she didn't rush to get a genetic test. Instead she turned to the internet to research breast health and prevention techniques and started compiling information. She also expanded her nutrition business to teach other women new ideas she had learned about protecting breast health.
Several years later, the information she gathered was introduced in a series of breast health seminars that she gave in Oct. during National Breast Cancer Awareness Month.
"As I began speaking around the Mid-West and holding workshops, I was amazed at the passion women had about sharing these same ideas with their mothers, sisters, and circle of friends. When I presented a workshop to ten women, and three of them asked how to start their own business, I decided I had a valid business concept."
Six months later, with 300 pages of business development work behind her, Linda launched her first internet business opportunity sales and began contacting the interested women who had been waiting on the legal paperwork. BRAS or Breast Research Awareness & Support is now sifting through applications from around the country. "Everything I have been writing and developing for the last seven years dovetails into the BRAS business system. It's great to pull all those ideas together to share with women across the nation, and around the world."    Read more about the history of BRAS>>
About Linda
Linda Bamber is a teacher, writer, speaker and nutritionist. with a B.S. in Food Science and Nutrition. She started researching prevention techniques when both her mother and sister were diagnosed with breast cancer. The result is BRAS, founded in 2008.
*Note: Thermography is not a replacement for Mammography. We recommend a balanced health approach that includes both prevention and traditional medical approaches.
Your Opportunity
Breast Research Awareness and Support offers a franchise-like business opportunity. Founder Linda Bamber, BRAS Founder and/or Business Manager Libby Ray will be glad to describe how you can launch your own branch as a certified thermographer.